HAAN launches new smart hand sanitiser dispenser
The personal care brand has already taken the consumer hand sanitiser market by storm with their HAAN Pockets
HAAN Big, a touchless, smart dispenser that greets you with a hydrating and scented hand sanitiser. The perfect gadget for busy environments where safety and hygiene are essential.
Some top features of HAAN Big smart dispensers include:
They're cool - a stylish design that gives users a distinguishable welcome.
They smell amazing - choose between five fresh scents; Sunset Fleur, Citrus Noon, Dew of Dawn, Morning Glory, and Wood Night
They're safe - a touchless dispenser
They're hydrating - their formula cleans and moisturises your hands without the stickiness
They're smart - features a dose control, so you can customise to your liking (available in a small dose that dispenses .5ml/dose up to 2,000 times and a large dose that dispenses .7ml/dose up to 1,500  times - it also has a light alarm system that indicates when dispensing is done, when it needs to be refilled and when it needs to be powered - although it's worth noting that it conveniently has a long-lasting lithium battery
They're committed - 20% of their profits go directly to fighting against the water crisis in developing countries through water well projects - 1 HAAN Big contributes 627 litres of clean water to those in need.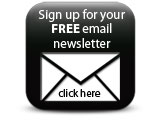 For more information, visit their website here.
Companies