HCP Packaging introduces a new luxurious mascara Magnum Square Mascara
Find out more on HCP's website
HCP Packaging introduces the luxurious Magnum Square Mascara.
A sleek and elegant square aluminium-clad mascara with a weighted cap and base for an added premium feel.
The 13mm Magnum Square Mascara (ref: 6G8) has a PP bottle and an OFC of 14.1ml and is compatible with both moulded plastic and twisted-wire fibre brushes to achieve various lash looks.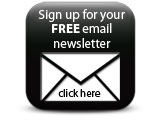 The mascara can be purchased via HCP Packaging's website.
Featured Companies