Hair care brand Ampro Pro Style celebrates core customers with new #UnapologeticallyBlack campaign
The US cult brand's protein styling gels are designed specifically to meet the needs of women of colour
US hair care brand Ampro Pro Style has released its new #UnapologeticallyBlack advertising campaign.
The Ampro Industries-owned brand creates protein styling products for women of colour to help sculpt, protect and control hair.
Through the new campaign it wants to celebrate its primary customer-base and the characteristics for which the brand has come to be known.
"We want the people who keep us number one to know that we see them and we love their style," said Camille Wright, Vice President of Marketing and Communications for the brand.
"Our protein styling gels help consumers achieve beautiful, long lasting protective styles - most widely known for creating crisp finger waves, slick ponytails and festive 'baby hair' - we want to embrace all of those styles and stylists, unapologetically."
Today, the brand offers products in two strengths, regular and super, and a range of oil-infused products - argan, coconut, aloe and olive - for curly, kinky and coily hair.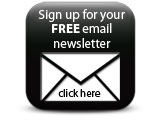 Back in 2016, the Memphis, Tennessee-based brand partnered with St. Jude Children's Research Hospital in an effort to raise awareness and funds for children battling cancer and other life-threatening diseases.
Companies