Hand sanitiser boom sparks demand for lemon myrtle
Australian producer says the plant is sought after for its natural antibacterial properties
Soaring production of hand sanitisers has resulted in boosted demand for the natural antibacterial ingredient lemon myrtle.
According to Australian Native Products, Australia's largest producer of lemon myrtle, when distilled into an essential oil, the plant can be used in personal hygiene and cleansing products, including hand sanitiser.
To keep up with growing demand, Australian Native Products has retooled its entire North Queensland farm, explained its CEO.
"The company has experienced a big jump in enquiries relating to hand sanitiser and a 70% increase for cleaning products as the world responds to the Covid-19 crisis," said Australian Native Products' James Gosper.
"In the space of a week, our Mareeba farm has gone from turning 95% of its harvested lemon myrtle into dried leaves, to distilling 100% of the crop into essential oil.
"We're expecting to produce more than 300 litres of lemon myrtle essential oil between now and June.
"Lemon myrtle has powerful antibacterial properties, is antifungal, antimicrobial and completely natural – all attributes that people are looking for right now."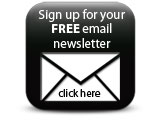 Lemon myrtle is also well-known for its fresh, aromatic lemony fragrance, which likewise accounts for its frequent use in beauty products such as soaps and body scrubs.
Companies