Harvey Nichols taps Harrods' Virginie Duigou as Head of Beauty
The ex-Harrods Divisional Manager will work across buying for all core beauty, Beyond Beauty and perfumery brands
Harvey Nichols' Beauty Lounge
Virginie Duigou
Harvey Nichols has announced Virginie Duigou as its new Head of Beauty.
The ex-Harrods Divisional Manager will take the helm for buying across the retailer's core beauty category.
During her time at rival upscale retailer Harrods, Duigou worked on the successful launch of Salon de Parfums, showcasing luxury fragrances and bringing on board Louis Vuitton fragrances.
Commenting on her new position Duigou said: "I am thrilled to join the team at Harvey Nichols and look forward to working with them on all of the exciting launches we have coming up."
Prior to Harrods, Duigou held positions with Bulgari Parfums and The Orange Square Company working in their marketing departments.
She graduated from Lycée Jean Lurcat, France, with a BTS in Communication and Marketing before moving onto ISCOM to complete a Masters in the same field.
The new appointment comes amidst the retailer's month-long initiative Let's hear it for the Girls campaign, which it kicked off with a temporary Holly Nichols name rebrand (pictured).
---
Read more stories on brands celebrating women here:
---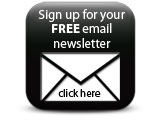 Companies