Head of R&D/Lab – Health & Beauty – £50-60k – Hampshire
Manage multiple projects through a talented technical team
This is a fantastic time and opportunity to join a leading premium product designer and contract manufacturer within the premium personal care and toiletries sector with serious new investment and strategic growth.
Taking a lead role with direct reports of a small specialist technical team you will have a strong, innovative formulations background having worked within beauty product R&D for a number of years and have team leadership and management experience.
Due to the nature of working with multiple partners it will be essential that you have worked within contract manufacturing to fully understand and appreciate this environment.
Working with customer briefs you will manage multiple projects through a talented technical team and have a strong science based education to degree level, ideally having gained a Diploma in Cosmetic Science along your career route.
We are looking for a strong, dynamic and driven individual with industry skills and experience to hit the ground running and demonstrate the gravitas to lead an experienced and growing team. Working across the business with superb investment, facilities and working environment, we can offer you long term career development and progression too.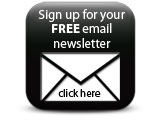 If you are seriously motivated by this opportunity then please forward your details so they can be considered and developed further to Nigel Venables at VPss; nvenables@vpss.co.uk 01473 685588
Companies