Henkel opens new HQ in downtown Stamford
Over 400 employees from its Beauty Care and Laundry & Home Care businesses have moved into the new location
German consumer goods giant Henkel has officially opened its new North American Consumer Goods HQ in Stamford, Connecticut.
The 155,000sqft space integrates several of the companies Connecticut locations into one and sees approximately 425 employees converge.
"With the opening of our collaborative new space, it's never been a more exciting time to be at Henkel," said Jens-Martin Schwaerzler, President, Henkel Consumer Goods and General Manager, Laundry & Home Care, North America.
"With our new North American Consumer Goods headquarters in Stamford, we're poised for additional growth that will drive continued success in Connecticut and across North America."
Spanning three floors, the new space on Elm Street is home to the company's Beauty Care and Laundry & Home Care businesses, as well as administrative functions including HR, IT, finance, legal and corporate communications.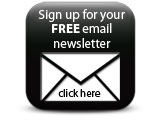 Over the course of 2018, the number of employees at the site is predicted to reach 500.
Companies