Henkel skin model is basis of new genotoxicity test
Beauty giant's Phenion Full-Thickness Skin Model has been used for an in-the-pipeline 3D Skin Comet assay
Henkel has announced that its Phenion Full-Thickness Skin Model is the basis of an innovative test procedure to assess the safety of new raw materials.
The 3D Skin Comet assay uses Henkel's now-commercialised skin model to investigate the possible DNA-damaging effects, or 'genotoxicity' of new ingredients.
Part of an international research product, the assay has now successfully completed the first phase of a comprehensive evaluation process.
To obtain regulatory approval, the 3D Skin Comet assay is undergoing a validation process involving five European and US laboratories investigating various substances for their genotoxic properties.
Commenting on the completion of phase one, Dr Dirk Petersohn, Director of Biological & Clinical Research at Henkel Beauty Care, said: "The excellent study results are an important step towards the acceptance of the 3D Skin Comet assay as an officially approved test method."
For the purposes of the 3D Skin Comet assay, Henkel's Phenion Full-Thickness Skin Model is said to have significant advantages over previously used in vitro methods, including improved predictive power derived from the use of human skin cells in a three-dimensional environment.
It consists of a fully differentiated epidermis and an underlying dermis containing a natural collagen-based connective tissue; it is said to resemble human native skin in a variety of anatomical and physiological properties.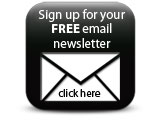 Henkel's Phenion brand skin models were initially developed for the German brand owner's own testing purposes, but have since been commercialised and made available to test laboratories and other research facilities.
Companies