Herbal Essences grows natural credibility with Kew Gardens collaboration
The hair care brand has partnered with London-based Royal Botanic Gardens Kew to authenticate its products
Via RBG Kew
P&G's Herbal Essences is venturing further into natural beauty following a new partnership with Royal Botanic Gardens Kew, a UK plant research organisation.
Based in London, Kew Gardens is said to house the largest and most diverse botanical and mycological collections in the world.
As Kew Gardens works to authenticate the botanical ingredients found in Herbal Essences' Bio:Renew, the collaboration will make the hair care brand the first to be endorsed by a plant research body.
Herbal Essences launched Bio:Renew in 2017, a collection free-from colourants, parabens and gluten, for every hair type.
Lynn Hicks, Herbal Essences North America Brand Manager, said: "Kew's dedication to researching and conserving the wonders of nature through science is a mission close to our brand's heart.
"This is all about beauty rooted in plant science. It speaks to our commitment to deliver beautiful hair with the help of Kew's knowledge of natural ingredients."
The deal is expected to benefit P&G's other plant-focused beauty brands – such as Aussie – with the cosmetics giant hoping Kew Gardens will "help drive future innovation in the naturals space".
As well as its own-brand soap line, Kew Gardens partnered with Boots to create its Botanics range in 2012.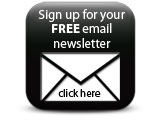 The 29-sku line is said to feature some of the world's most powerful plant extracts. Kew's role involved helping Boots authenticate the extracts to make sure they contained the most effective active ingredients.
Companies