How will the French Presidential elections impact the cosmetics industry?
The next major elections in Europe will have a major impact on the cosmetic sector, from regulatory to the marketing weight of the French image
A rise in nationalism could mean France will leave the EU
Patrick O'Quin is the President of the FEBEA (Fédération des Entreprises de la Beauté) The French Federation of Beauty Companies. Here he talks about what French cosmetic brands are hoping from the next President.
FEBEA President Patrick O'Quin
Keeping France away from Europe and from globalisation would certainly be detrimental to our industry
"The French cosmetics industry is one of the major assets of the French economy and a sector where France is a global leader.
Over the past few years, French cosmetics exports have continuously risen and are now over €12bn.
"Made in France" is considered a sign of quality of cosmetic products sold throughout the world. This creates a real attractiveness for our products, as it reveals elements of the "French taste" and the "French way of life".
The success of our companies result from their know-how which dates back centuries, even before the French Revolution, but improved through continuous innovation and improvement to accommodate consumer requirements.
Today French cosmetics industry can deliver a wide range of qualitative products, in a wide range of prices to a wide range of consumers.
A European regulation, based on the safety and the reliability of our products and on the producer responsibility, creates the conditions for both a European single market and worldwide exports.
In this context, what the French cosmetics industry expects from the next President, and that will certainly be no surprise to you, is that the new administration will help us by reinforcing our assets and staying competitive, on a globalised market.
As a global industry acting in the framework of a European regulation, our first challenge is linked to an active France in a strong European Union creating strong economic partnerships with the rest of the world.
Great Exportations
Exports are the key engine that, from the beginning, will permit the French industry to expand.
Keeping France away from Europe and from globalisation would certainly be detrimental to our industry.
The second challenge is regulatory. The cosmetic industry already is one of the most regulated industry in Europe.
Cosmetics industry constantly need to adapt and anticipate the regulatory changes. But Europe and France should always be the adequate regulatory level.
The National Front party initiatives can jeopardise the European single market, our first destination.
Finally is the challenge of innovation. In such a competitive industry like ours, innovation is the key to success to meet the needs of consumers always more demanding and expecting more efficient products.
Yet innovation has a cost and as an industry we can only expect to benefit from a more business friendly environment.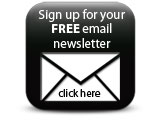 This would attract more investors and give cosmetic businesses full capabilities to expand."
Companies