HydraSynol IDL: A smart barrier recovery and anti-ageing ingredient
Born from its patented platform of green chemistry processed Isosorbide diesters, HydraSynol IDL contributes to the regeneration of Epidermal Skin Barrier Functions and Water Homeostasis.
HydraSynol IDL works by multiple pathways:
Rebuilding barrier function by up-regulating key barrier building genes / proteins / Lipids.
Defending skin against oxidative & inflammatory onslaughts.
Enhancing skin's natural moisture retention mechanisms by up-regulating SASPase, Filaggrin, Kallikreins.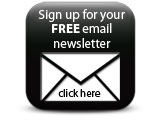 Clinically shown to improve multiple signs of skin aging with very high statistical significance – Roughness, Dryness, Elasticity, Fine lines, Skin tone, Brightening, more specifically Eye area appearance.
Featured Companies