IceAwake: Fighting aging in sleep-deprived skin
Extract from a glacier bacterium to wake up sleep-deprived skin cells
IceAwake is based on an extract of the bacteria Iodobacter ssp., which was isolated from the soil below a Swiss glacier. IceAwake rejuvenates skin that appears aged due to a hectic lifestyle that also features too little sleep.
Sleep deprivation not only leads to a tired appearance in the short-term, but it is also an aging factor in the long-term. This is due to inefficient protein folding in sleep-deprived and aged skin.
Unfolded proteins are unable to carry out their job and accumulate. This leads to stress in the endoplasmic reticulum (ER), the cellular organelle responsible for secreted protein production, and subsequently to cell damage.
In addition, ATP, the energy molecule that is needed for protein folding and many other cellular processes, is reduced in sleepdeprived cells.
IceAwake was shown to:
Increase the expression of chaperones in aged fibroblasts that assist in proper protein folding
Increase ATP production and reduce ER stress in a sleep deprivation cell model.
In clinical studies on Asian as well as Caucasian female and male volunteers, IceAwake visibly rejuvenated their appearance by decreasing wrinkle depth, increasing radiance, and reducing the tired appearance for a refreshed look.
IceAwake
Energizes tired skin
Reduces wrinkles after only two weeks
Increases radiance despite a hectic lifestyle.
Applications
Energizing serums for fatigued skin
Concentrates for glowing, revitalized skin
Radiance enhancing face masks
Anti-aging treatments.
Formulating with IceAwake
Recommended use level: 1-2%
Incorporation: For cold processes, dissolve IceAwake into the aqueous phase or add it pre-dissolved into a small amount of water after emulsification. For hot /cold processes, add IceAwake pre-dissolved in a small amount of water, during the cooling phase below 40 °C
Thermostability: Temperatures of up to 40 °C for a short time will not affect the stability of IceAwake.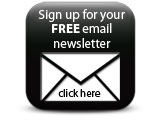 INCI (EU / PCPC) Declaration Succinic Acid (and) Maltodextrin (and) Aqua / Water.
Additional Information
Without preservation
Without alcohol.
Featured Companies