Illamasqua raises brows
Precision Brow Gel is range of wearable, versatile shades for multiple skin and hair tones
Launching today is Illamasqua's Precision Brow Gel, a water-resistant, cream-gel formulation in a range of wearable, versatile shades for multiple skin and hair tones.
It can be used to create 'naturally defined brows' and is different to other brow powders and pencils, the brand claims, as it can be used to draw finer hairs for a more realistic result using its Fine Liner Brush or Angled Brush.
The shades are: Awe, for blonde brows; Glimpse, for auburn brows; Stare for ebony brows; and Strike, for brunette brows.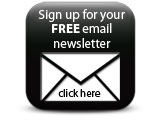 The Precision Brow Gel is priced at £18.50.
Companies