Inter Parfums' acquisition of P&G's Rochas boosts sales
Company generates net sales of $117.2m up 14.8% on Q2 2015 from $102m
 
Company generates Q2 2015 net sales of $117.2m
 
Rochas fragrances, Montblanc and Jimmy Choo put in "exceptional performance"
 
Lanvin is the only larger brand to post a decline in sales
Rochas fragrances performed well in Spain and France
The takeover of the Rochas fragrance brand in 2015 has boosted Inter Parfums' sales in Q2 2016.
The company generated overall net sales of $117.2m up 14.8% on Q2 2015, where numbers reached $102m in comparison.
In Europe, net sales totalled $88.6m in Q2. Jean Madar, Chairman & CEO of Inter Parfums, said there were three main contributors to the strong results put in by the company in the last quarter in Europe.
"The growth in sales reflects the exceptional performance of Montblanc and Jimmy Choo fragrances and the successful integration of Rochas fragrances, acquired in 2015," he said.
Inter Parfums acquired the Rochas brand for $108m in June last year. It took over the brand from P&G, who is still in the process of selling off up to 100 of its beauty brands.
Other brands to be sold by P&G recently include TAG deodorants, and the Christina Aguilera and Dolce & Gabbana fragrances.
'Legacy scents' behind Rochas success
Inter Parfums revealed that Rochas fragrance sales have performed well in Spain and France, which are the brand's most established markets. The Eau de Rochas and Rochas Man scents are described by Inter Parfums as its "legacy scents".
A consistently strong performer for Inter Parfums, Montblanc's launch of the Legend Spirit line and the continued popularity of the original Legend line were factors behind the strong net sales result.
We have a number of launches coming in the second half, most notably, our first ever Coach scent. In mid-September it will enter 3,000 US doors.

Jean Madar, Chairman & CEO of Inter Parfums
Meanwhile, Jimmy Choo fragrance sales spiked a hefty 43% due partially to the roll-out of Illicit, which launched last year and the "steady performance" of the Jimmy Choo Man line.
Outside of Europe, however, it was not all good news for Inter Parfums; its Lanvin fragrance sales were the only one of its larger brands to decline due to the economic slowdown in Russia and China, said to be the brand's flagship markets.
A new scent is to be unveiled in autumn with the hope of revitalising brand sales.
Abercrombie drives US sales
In the US, where net sales reached $28.6m, Madar added: "International distribution of our first new Abercrombie & Fitch men's scent, First Instinct, and the Hollister duo, Wave, were major contributors to our top line growth.
"In the second half, distribution of these new scents will continue to roll out to additional international markets. Dunhill has been a consistent top performing brand and this reporting period is no exception, with comparable quarter sales up 23%, which was achieved in the absence of a new product launch."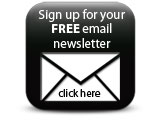 Looking ahead, Madar said: "We have a number of launches coming in the second half, most notably, our first ever Coach scent. In mid-September it will enter 3,000 US doors and should be available in 20,000 doors worldwide by the end of 2017."
Companies