Inter Parfums and Oscar de la Renta extend fragrance deal to 2031
The fragrance licence agreement will continue for another 12 years following strong sales growth
Inter Parfums and Oscar de la Renta have extended their licence agreement and will continue to work together for another 12 years.
The extension will take the two companies through to 2031 and possibly even further, with an additional five-year extension option outlined to 31 December 2036.
The luxury fashion brand has benefited from Inter Parfums' fragrance expertise since 2013, with the launch of several new perfumes including Gentleman, Oscar Velvet and Soft Blossom.
Jean Madar, Chairman and CEO of Inter Parfums, said: "Since we took over distribution of its [Oscar de la Renta's] fragrance portfolio, we have launched several new fragrance families, including our newest, the Bella collection, and Oscar de la Renta has become one of most important brands within our US operations.
"Our strong sales growth has further validated our proven strategy of committing resources and knowledge to long-term partnerships with iconic pillars of fashion, such as Oscar de la Renta, to develop prestige fragrances that capture the essence of each brand."
The New York-based luxury goods brand's fragrances were originally created by L'Oréal, but in 2009, the agreement was terminated and the production was brought in-house.
Meanwhile, Alex Bolen, CEO of Oscar de la Renta, added: "We are extremely pleased to extend our already successful partnership with Inter Parfums.
"While working closely with Inter Parfums creative, commercial and marketing teams, we have achieved significant sales growth over the last six years, bolstering the Oscar de la Renta fragrance franchise globally."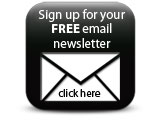 Companies