J-Beauty: Why Japan is set to topple K-Beauty in 2018
Colour Cosmetics | Marketing | Retail | Skin Care
A surge of investment from Japanese cosmetics brands in the west is a threat to the global phenomenon that is Korean skin care and make-up
The K-Beauty movement has been unlike any other in the beauty industry.
Let's go back to 2011: K-Beauty BB Creams have just been introduced to western consumers, but snail extract, ten-step skin care routines and sheet masks are still far on the horizon.
Consumers are still revelling in the discover of new antioxidants, UV protection skin care and DIY beauty treatments.
Fast forward to today and – from impulse gifting at Topshop to Selfridges opening up a dedicated Korean cosmetics space in its Oxford Street beauty department – K-Beauty is everywhere. But could the tables be turning?
Although K-Beauty isn't likely to vanish from shelves anytime soon, South Korea is no longer the only major Asian cosmetics market to take a firm interest in the west – as Japanese beauty is tipped to be the next big thing.
Despite K-Beauty repeatedly making headlines in 2017, this year has also seen a number of Japanese brands investing heavily in Europe and the US in a bid to take market share away from its Asian competitor.
"Korean beauty has been a huge trend in the beauty market for a number of years now and has had a large impact on the beauty market in the west driving trends such as face mask, sheet masks and cushion foundation," said June Jensen, director, UK beauty, The NPD group.
"However, attention is now turning to the rest of Asia, and in particular to the beauty rituals of the Japanese. We believe that trends from Japan may influence the consumer beauty market in the west as consumers look for the latest innovations from Asia."
A beautiful heritage
Similar to South Korea, Japanese consumers have long been obsessed with beauty: Euromonitor reveals Japan has the highest per capita spending on skin care and cosmetics.
But it's not only spending power that Japanese consumers can shout about – they have a rich history of cosmetic innovation too.
While oil cleansing may be a relatively new concept in the US, it's been around in Japan for 50 years, since Shu Uemera introduced it in 1967.
And in Japan gentle skin care is a well established philosophy; as softness is a recurring theme in Japanese cosmetics.
For example, the term mochi-hada, or rice-cake skin, is a common comparison between ultra soft Japanese desserts and clear skin.
This year, Japanese beauty companies are making the most of the 'Made in Japan' label as exports are expected to exceed "300 bn ($2.75 bn), setting a record for the fifth year in a row.
News faces, new brands
To capitalise on Japan's ever growing presence outside of the country, Shiseido launched millennial skin care brand Waso in June this year.
The line unashamedly spotlights local ingredients (which are exotic in the west), such as soybean, white jelly mushroom and loquat leaf.
Meanwhile, Waso's 'big sister brand' Shiseido also attempted to modernise its EMEA image by launching a series of online interactive beauty tutorials and appointing model Poppy Delevingne as its face in the region.
Similarly, this summer, SK-II hired Victoria's Secret model Behati Prinsloo Levine to help raise the brand's presence in the west.
Expanding retail presence
While some Japanese brands are revamping their image and product lines in a bid to appeal to the west, others are making a concrete move into the region.
This autumn saw skin care brand Shiro launch into the UK, its first retail expansion outside of its native homeland, and Sensai unveiled its new retail concept in Paris.
Meanwhile, KOSÉ Corporation-owned brand DecortĂ© made its UK debut via Selfridges qne has plans to expand into France and Spain.
"With Brexit, we predicted a lack of competition from investors currently in the UK," said Masanori Kobayashi, Managing Director of Decorté, told Cosmetics Business.
"We made the same investment in Italy five years ago during the economic depression there and it paid off."
Fronted by British supermodel Kate Moss, the luxury brand aims to take on La Mer and Shiseido in Europe.
"Kate in the UK and globally is a huge influencer. Not only is she a supermodel, but an influencer and she knows the difference between quality," added Kobayashi.
"She can get any brand she wants, so for her to support Decorté is a great pleasure."
Western consumers may focus on the similarities between Japanese and Korean beauty culture. For example, it is typical for women in both countries to follow a multitude of facial regime steps, and mass beauty brands frequently feature cute animated animals on packaging.
However, Kobayashi says consumers new to Japanese beauty should not paint the two beauty industries with one brush.
"We believe that K-Beauty is about the marketing," he said. "We believe Japanese products is about the quality, in the long-term the quality will always override the surface marketing."
"We have experience of consumers going to K-Beauty, because they are intrigued by the products claims and marketing, but ultimately they always come back to Japanese beauty."
According to Kobayashi, Japanese beauty brands will not use unusual ingredients to claim headlines but only pick ingredients that truly benefit the skin.
Kobayashi added: "We are very conscious of safety, the aim is to not disrupt the skin's condition.
"There are many make-up products out there that cause irritation and dryness, but for us the woman's skin condition is our primary interest. Skin care in a long-term thing, it's forever.
"Instead of seeing dramatic difference overnight, we want to maintain the skin condition forever."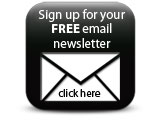 The growing international prominence of Asian beauty brands is undeniable, as consumer curiosity for all things beauty expands to the other side of the world. Is it only a matter of time until J-Beauty gains global domination?
Companies