Japan's nendo fuses cosmetics and food at Beauty Library
The Beauty Library sells brands including Weleda, Aromatherapy Associates and Lyomer
Combining beauty, food and education, Japanese design studio nendo has created a composite boutique called the Beauty Library.
The space, located behind Aoyama Street in Tokyo, is designed to allow visitors to learn about organic beauty brands, while nourishing their bodies with healthy food and drink from the in-store café. Beauty brands being sold in the store include: Weleda, Avalon Organics, Lyomer and Aromatherapy Associates.
Organic brands such as Weleda sit on open, bright shelving units
The design of the space is reminiscent of a library; visitors are able to look through information about products on digital tablets and test the ones they are interested in, as if they were looking up books in a library.
Meanwhile, a stylised 'self-study room' element features shelves with in-built tables and bracket lighting. The logo of the Beauty Library was also designed to convey an image of a square bookshelf filled with letters, instead of books.
The Beauty Library features clean lines mixed with warm touches such as a blackboard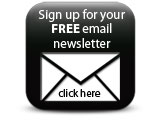 Alongside its beauty offering, the Beauty Library is also home to a café serving food such as salads, that is meant to enhance beauty from within, according to nendo. Across the courtyard, there is an annex designed not only to function as a café but also as a space for events such as parties and workshops.
Companies