Jigsaw esl builds on key fragrance franchises
Eyes toiletries with No Fear brand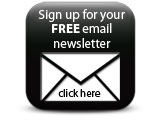 Fragrance and cosmetics brand management company Jigsaw esl is extending a number of its existing brands with several new fragrances set to launch over the summer. Three new scents, Vibe, Spark and Touch, will launch as part of the Storm range in August/September, while Calum Best's second fragrance, Best, which will retail through UK health and beauty retailer Semichem, is due to launch next month.

The company has also added new design options for the removable outer sleeve of its Lambretta by Lambretta fragrance packaging, which is now available in Viva Italia and L47-inspired versions, as well as the original two.

In a new move for the company, Jigsaw esl has created a full toiletry range for young men's clothing and lifestyle brand No Fear, launched at the beginning of 2011, for which Jigsaw esl is the sole distributor. "A key focus of ours this year has been No Fear," Jigsaw esl national accounts manager Debbie Newell told SPC. "With this we're breaking into the next level of the market, with a toiletries line as well as the 100ml juice. The great thing about No Fear is there is already brand recognition out there among young people."

Next year, the company intends to strengthen the Katy Perry brand with a new fragrance. The US singer's debut scent, Purr, launched in 2010.
Companies