Join HCP at Cosmoprof North America Las Vegas 2019
HCP Packaging are proud to be exhibiting at Cosmoprof North America - Las Vegas 2019!
Join HCP to view our packaging and decoration solutions for colour cosmetics, skincare and fragrance, with innovation for mascara brushes, lip gloss and eyeliners.
Azure Jars
A luxurious and unique design that appears to suspend the inner jar within the thick-walled outer-jar. With excellent formula compatibility, HCP present the Azure Jars with dazzling new decorations in elegant hues.
Bleu
Discover the transformative Radii Rectangular Midi Palette; a newly developed and highly versatile stock pack displayed with a range of unique and decorative designs in blue hues. Ideal for limited edition launches.
Fluted Collection
An evolution of popular stock packs with an ultra-chic fluted design. Each pack can be colour-matched, sprayed or metallised to add an extra touch of luxury.
The Radii Square Pressed Powder compact is now available with a decorative top-plate featuring an ultra-stylish fluted design.
The Fusion Mini and trimline lipsticks are developed with an elegant fluted design to the cap and base. The Fusion Glass lip gloss is available with a fluted cap option; ideal for brands who desire an extra premium feel.
HCP Lash Studio
Located in HCP's Hinsdale facility, the newly constructed 'Mascara and Brow Brush Innovation and Development Centre' provides an interactive and collaborative environment for customers to achieve the perfect application.
The centre brings together over 40 years of twisted-wire brush making knowledge and expertise, as well as state-of-the-art micro-injection moulded brush ingenuity from Paris-based SIMP.
Recent new plastic brush launches include the Infiniti, Spiki, Mini Spiki and Punk; unique designs to achieve various lash looks.
Aligning HCP's internal design resources and shared engineering brush and package knowledge, the centre fosters a creative process for delivering a targeted brush application, with the unified approach significantly reducing development cycle time.
HCP work closely with global fillers to expertly match mascara pack technologies with formulas to achieve targeted performance results and expedite the development of new mascara launches.
A new mascara launch can be complex for young brands who are looking for speed-to-market but don't want to compromise the effectiveness of their product; working with HCP's experts in USA, Europe and Asia is invaluable for an effective development process.
Spring Summer 20 Trends
'Dolce Disco' is a hedonistic trend that combines sweet hues with the glitz and glamour of the dance floor. Metallics, glitter, shimmer and shine bring an unapologetic glamour to the mix.
'Palm Beach' takes a hyper-real approach to Miami Beach style. 'Memphis' style patterns are combined with printed stripes, sequins and gradient blends for a fun feel.
HCP Packaging welcome both press and customers to Cosmoprof North America - Las Vegas. To schedule an appointment, please contact your HCP representative.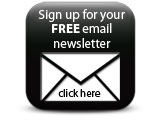 Visit us at booth 48344!
Featured Companies