Junior QC Lab Technician – Hampshire – £18,500
Conduct physical and basic chemical quality testing
Do you have a Chemistry background with experience working within a GLP and GMP environment?
Do you have practical experience in basic chemistry techniques?
Joining a well-established beauty and toiletries manufacturer, you will assist in the quality control testing function for a variety of raw materials, bulk and finished products.
With your conscientious nature, you will conduct physical and basic chemical quality testing in compliance with SOP and Laboratory Methods.
You are a critical thinking, organised and adaptable individual, with great attention to detail.
You will assist in the control and maintenance of all laboratory raw material, bulk and reference standards and ensure that all samples tested are controlled and retained in accordance to SOP.
You will be responsible for downloading the data from the fridge and incubator temperature logger daily and review for anomalies. You will also undertake regular routine calibration of laboratory equipment and instruments.
If you identify with this role, then apply today!
(Ref AE1238).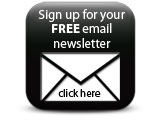 Email your CV to ae@arthuredward.co.uk or contact:
Heidi Bannister 01183 778 393 / 07747 792 272 / heidib@arthuredward.co.uk
Ana Filipa Calado 07792 958 152 / filic@arthuredward.co.uk
Melissa Shifrin 07803 504 100 / mels@arthuredward.co.uk
Holly Stanley 07384 256 771 / hollys@arthuredward.co.uk
Ben Ford 07710 392 825 / benf@arthuredward.co.uk
Christina Krajewski 07342 883 457 / christinak@arthuredward.co.uk
Joseph Bannister 07546 435 243 / joeb@arthuredward.co.uk
Companies