Kim Kardashian West receives open letter from body positive doctor
The celebrity and founder of KKW Beauty has been called out over her diets and 'tea concoctions'
Dr Preeya Alexander / Image: via Instagram @thewholesomedoctor
A body positive doctor and Instagram sensation Dr Preeya Alexander has penned an open letter to Kim Kardashian West urging her to "think of young girls" when she makes statements relating to her weight.
Through her Instagram account @thewholesomedoctor, Alexander, who is based in Melbourne, Australia, posted the letter which has received 740 likes.
Addressed to the founder of KKW Beauty it read: "Dear Kim Kardashian, I note you've recently come out stating you'd like to hit a certain goal weight and lose weight before your 40th birthday because you claim you've "fallen off the wagon"."
Alexander cited research from The Butterfly Foundation, which suggests that 38% of 4-year-olds are dissatisfied with their bodies.
She continued: "I see women- adolescents, older women - all the time with concerns around their body, their weight, their appearance.
"I see women struggling with binging and/or purging. I see women restricting calories significantly to the point of losing their periods.
"I see women unhappy day after day with their bodies - they compensate every calorie in with exercise."
She also called out the celebrity star for talking heavily about restrictive diets and "risky tea concoctions".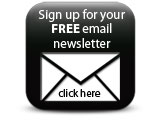 She concluded: "So you see I worry because I don't want my little girl to ever think she needs to lose weight to be good enough and I don't want her to think that weight loss is a necessity/requirement to feeling and looking good."
The full letter:
Companies