Korsnas revamps Design product
... and debuts express delivery service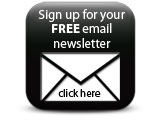 Cartonboard and paper producer Korsnäs has developed an improved version of its Korsnäs Design product. The premium, virgin fibre, fully coated white top kraftliner is now said to offer an even glossier brighter print surface and improved glueability properties as the result of a recent line upgrade programme.

In addition, the company is launching an express service for Korsnäs Design customers. "This allows customers to place quick orders of smaller volumes making them more flexible and responsive," commented Rolf Gustafsson, business manager, paper at Korsnäs. "Short lead time deliveries mean an ability to handle rush orders better and grab business opportunities with narrow time windows."

The minimum quantity for delivery within one week is one reel and to ensure reliability Korsnäs has established a partnership with a leading pan-European distributor. Meanwhile an earmarked express stock of the product has been built up, comprising different grammages and standard reel widths. The express service also includes tailor-made reel sizes with a two week lead time.
Companies