L22: Turn back time
L22 delivers the skin lipid profile of a healthy 22-year-old
Sponsored by Floratech
Human skin oil contains many different types of lipids. These include triglycerides, wax esters and squalene.
According to research, the balance of these lipids changes as we age.
L22 delivers the specific ratio of these lipids present at age 22. L22 functions exceptionally well as the oil phase in premium anti-aging formulations.
Look for the icon on premium skincare products.
Ask Floratech about L22's clinically demonstrated benefits.
Watch a video about L22:
Scan the QR code below:
Request a sample at: http://www.lipids22.com/#contact-us
Contact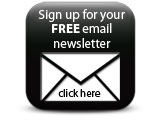 Email: sales@floratech.com
Featured Companies