L'Oréal Chief Digital Officer on how beauty start-ups can stand out from the crowd
CDO Lubomira Rochet speaks to Cosmetics Business about her love for start-up culture and what the French beauty brand-owner is looking for in its business partners
L'Oréal recently invested in the world's biggest start-up campus Station F
L'Oréal: beauty giant, sustainability leader and now start-up pioneer.
The cosmetics leader isn't having a business 'midlife crisis', instead it's making greater efforts to scout the beauty industry's next rising stars as well as adopt a grassroots mentality of its own.
In 2012, L'Oréal took its first major step into the start-up world by opening the Research and Innovation Technology Incubator in San Francisco.
Proven to be more than a viral trend, notable innovations from the incubator include: VR app Makeup Genius, skin UV sensor My UV Patch and in-store custom made foundation Le Teint Particulier.
Two years later, and keen to confirm to the business world that the digital and cosmetics industries have firmly intertwined, L'Oréal CEO Jean-Paul Agon went on to hire one of the first CDO's in beauty, Lubomira Rochet.
"Jean-Paul really understood at the time, and is still convinced, that digital is not just nice to have, but had the capability to change the entire company," said Rochet.
"He is still my biggest supporter, but it helped that the culture within L'Oréal is very fit for change, so digital was seen as an opportunity."
L'Oréal Chief Digital Officer Lubomira Rochet (Image: BIG SHOT)
Great ideas
Not satisfied just with an internal R&I expansion, Rochet has spearheaded several strategies in a bid to hunt down tech talent outside of the L'Oréal family, including hosting 100 global hackathons, investing in UK start-up accelerator firm Founders Factory and, most recently, partnering with the world's largest start-up campus Station F.
"To quote businessman Kevin O'Leary: 'no one has the monopoly on good ideas'," Rochet explained.
"Because of the fantastic work within the start-up world, we knew we needed to connect to that eco-system, to scout the new technologies that have the power to change the beauty experience – and to be the first to scale them."
It failed, which was a fantastic force of learning for me
Despite L'Oréal seeming at first glance to have the opposite of the raw out-of-the box start-up mentality – especially as stats show the majority of them fail – its new CDO actually has quite a bit in common with the new wave of fledgling entrepreneurs.
In her previous business life, Rochet founded her own start-up that admittedly was "too early" so like many others had to close-up shop.
"It failed, which was a fantastic force of learning for me," she said.
Undeterred from her experience, she still believes in the power of small businesses.
"Start-ups can really shake us, but at the end of the day start-ups need big groups like us to scale their technologies, their dreams."
"For example, a new innovator in AR technology would have the opportunity to equip all of our websites in the world, all of our point of sales allowing us to create a fantastic opportunity to reinvent the beauty experience together."
So you want to work with L'Oréal?
L'Oréal bought IT Cosmetics for $1.2 bn last year. (@itcosmetics)
Keen to beat competitors and discover the best and brightest in beauty, Rochet is seeking specific types of innovators to work with.
Firstly, when it comes to beauty tech, Rochet believes AR, VR and mobile try-on experiences will be the next digital marketing revolution – but deep tech companies can get in touch too.
"We're looking for those who are going to change the consumer experience, especially in terms of personalising it."
Secondly and unsurprisingly, L'Oréal is also on the search for DNVB brands that have proven themselves worthy in the social media and e-commerce age.
After buying Nyx in 2014, which has proven a hit with the #instabeauty generation, Rochet reveals that the French brand-owner is planning to expand its digital-focused brand portfolio into other categories.
"We have 35 international brands and we want to cover all aspirations in all categories, from make-up junkies to moms to seniors who want to age gracefully."
"So we are really looking at digital for all, that is our mission, and part of that mission is to find beauty brands that have that ethos at-heart."
2016 L'Oréal Annual Report: Rochet explaining the company's digital progress.
According to Rochet, she is on the hunt for brands and tech firms who can convey that they understand how social media has 'deaveraged' people and how marketing has moved on from the old fashioned sweeping abstract view of consumers.
New companies need to fit in with L'Oréal's personalisation ethos, as the brand develops bespoke marketing tactics (from newsletters to homepages) to consumer tribes.
"You proudly claim to the world that you belong to the runners, to the make-up junkies, to the foodies and that is something we are addressing more."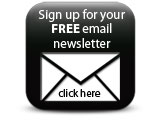 While the contracts L'Oréal has signed with its new recruits remain strictly under wraps, the company's strategy appears clear – and a progressive business mentality is at its core. As Rochet said, the start-up movement "was a story meant to be".
Companies