L'Oréal Paris raises Amber Heard's voice as new Global Spokesperson
The Texan-native broke into Hollywood after she appeared in hit American TV series Friday Night Lights
Amber Heard has been named as L'Oréal Paris' newest Global Spokesperson, making her debut appearance at the Cannes Film Festival.
In the role, Heard joins 19-year-old Elle Fanning, and French actress Isabelle Adjani - who opened the company's Worth It Show at the 71st annual film festival.
The 32-year-old is a renowned advocate for equality in Hollywood and hopes to continue representing this cause in the position.
She said: "Over the years I've always though to not just be an actor, but to use my voice as a platform for good to make the world a slightly, slightly better place and empower women the best that I can.
"I feel like these women - my fellow ambassadors - represent a voice, a power, a movement, an opinion."
In between her on-screen work, Heard takes part in humanitarian aid and recently returned from Jordan where she visited Syrian refugees with the Syrian American Medial Society.
Heard is also set to team-up with the UN Human Rights Office at the 70th anniversary of the Universal Declaration of Human Rights later this year.
Pierre-Emmanuel Angeloglou, L'Oréal Paris' Global President, said: "One of a new generation of actresses rewriting the script when it comes to having a voice in the world, the energy Amber Heard brings to her philanthropy, to her advocacy and to her performances make her a powerful ambassador for L'Oréal Paris as we take 'Because I'm Worth It' beauty into 2018."
Heard added: "To become a spokesperson for this dynamic, world-loved beauty brand that's been telling women we're worth it since before I was born, and to join to L'Oréal Paris family of change makers is such an honour."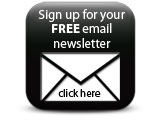 Companies