L'Oréal acquires Israeli start-up
L'Oréal has announced its acquisition of a start-up company that develops hair fibre optical reader technology
L'Oréal has announced its acquisition of a start-up company that develops hair fibre optical reader technology.
With a view of conducting a long-term research program, Coloright will now be part of L'Oréal's international research and innovation network.
Based in Tel Aviv, Coloright provides solutions, diagnostic tools and systems to problems around the application of hair colouring and colour cosmetics involving skin pigmentation. Sagiv Lustig remains CEO.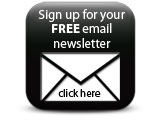 Financial details of the deal were not disclosed.
Companies