L'Oréal and Hybrigenics Services to increase scope of protein studies
Study of comprehensive protein interactions beyond Y2H technology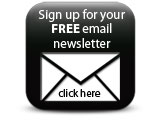 L'Oréal has signed an agreement with Hybrigenics Services SAS – a subsidiary of bio-pharmaceutical company Hybrigenics SA – to increase the volume, range and scope of the protein interactions studies that Hybrigenics currently performs for L'Oréal.

The studies commissioned under the contract will go beyond what Hybrigenics terms 'classical' yeast two-hybrid technology (Y2H). The first orders under this agreement amount to €390,000 for the second half of 2010.

"This master agreement is an example of how Hybrigenics is designing its service activities to foster future revenue growth," commented Remi Delansorne, ceo of Hybrigenics SA.
Companies