L'Oréal confirms changes at the top and points to further acquisitions in emerging countries
Brazil and India highlighted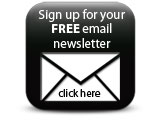 L'Oréal has confirmed the reunification of the roles of president of the board and director general of the group. Jean-Paul Agon has been named president director general (PDG) while Lindsay Owen-Jones becomes honorary president.

The intention is for the transfer of responsibilities to take place just before Owen-Jones reaches the age of 65 which will be in mid-March this year.

Meanwhile Agon, in an interview with Le Figaro, has said L'Oréal will make further acquisitions in the emerging countries, especially in Brazil and India.

The company has a low level of debt and a war-chest based on its 8.6% stake in the drugmaker Sanofi-Aventis and so is in a strong position to make purchases.

Agon said the company already had a diversified portfolio covering European and American brands together with Japanese and Chinese brands – respectively Shu Uemura and Yue Sai. L'Oréal estimates that after putting on growth of 3-4% last year the global cosmetics market is set to rise by a further 3-4% this year.


Companies