L'Oréal freezes payments for most vulnerable UK businesses during coronavirus crisis
The French beauty owner has also rallied its brands to donate hygiene and care products to key workers across the UK and Ireland
Beauty goliath L'Oréal has frozen payments for the most vulnerable businesses in the UK and Ireland during the coronavirus crisis.
The freeze will apply to small businesses in the firm's distribution network, including hair salons, until their bricks-and-mortar locations reopen.
The announcement comes as the company pledges to donate 400,000 hygiene and care products to frontline workers.
This will include body washes, hand creams, shampoo, conditioner and skin care products from L'Oréal Paris, Garnier, Kiehl's, Lancôme, Urban Decay and House 99, among others.
"At L'Oréal UK & Ireland we feel a strong sense of responsibility to support relief efforts for the most vulnerable during this unprecedented crisis," said Vismay Sharma L'Oréal's UK and Ireland Managing Director.
"The frontline healthcare workers and retail staff are doing an incredible job looking after the sick and providing essential products and services to communities.
"We feel honoured to be able to provide them with hand sanitisers and key hygiene products."
The century-old business will also distribute 100,000 La Roche-Posay-manufactured hand sanitisers in the NHS and HSE.
Meanwhile, 10,000 boxed gloves have been donated to the London Ambulance Service through the L'Oréal Young Scientist Centre at the Royal Institute.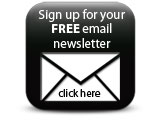 Sharma added: "We believe in the beauty of community and are proud to contribute to the needs of our heroic NHS and HSE staff, and those on the retail frontlines across the UK and Ireland."
Companies