L'Oréal launches competition to find 2016 Guest Editor
Brand looks for Editor-in-Gloss for digital and social media content
L'Oréal is looking for its first ever Guest Editor. The role of 'Editor-in-Gloss' will involve acting as a curator and creater for the brand's digital and social platforms in 2016.
The competition winner will work with L'Oréal's marketing and communications team on content including articles, images and videos for lorealparisusa.com and the brand's social media channels. The position starts in 2016 and lasts for a year. The winner will also be offered mentorship from industry leader, travel to and from special events, and a cash prize of $2,500.
As part of the scheme, L'Oréal is sponsoring a campus tour by US festival brand RECESS. The 'Get the Gloss: How to Kickstart Your Career in Digital & Social Media' panel discussions will run at top US universities, giving attendees a chance to hear careers advice. Panel speakers will include Shara Senderoff, Founder of Career Sushi; vloggers Katy Bellotte and Claudia Sulewski; and members of L'Oréal's marketing and communications team.
"At L'Oréal Paris, staying ahead of the digital curve and moving at the speed of culture is integral to everything we do," said Malena Higuera, Senior Vice President of Marketing at L'Oréal Paris. "Through the Editor-in-Gloss programme, we're excited to bring a socially-savvy digital enthusiast into our L'Oréal Paris family to collaborate with as we all forge ahead into the ever-evolving extremely fast-paced world of online content. This opportunity will be as a significant learning experience for us, as much as it is for our winner."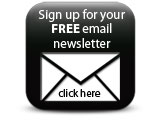 The competition is now open on the website EditorinGloss.com and will accept entries until 30 October. Entrants must submit a blog post explaining why they are the best candidate and submit an application through the website. The winner, who must be at least 18 years old and a US resident, will be announced in December.
Companies