L'Oréal named 9th most attractive employer
Cosmetics giant receives more than 1.3 million job applications each year
L'Oréal has been voted as the 9th most attractive employer by business students from around the world.
More than 267,000 students from countries that make up 70% of the world's economy were surveyed as part of Universum's Most Attractive Employers Ranking. L'Oréal was the only cosmetics company to feature in the top ten. In the top three spots were Google, Apple and Ernst & Young.
Jean-Claude Le Grand, Senior Vice President Talent Development and Chief Diversity Officer of L'Oréal, said: "We are honoured and grateful to the students who recognise us as one of the top ten most attractive employers, offering limitless opportunities in all functions from business to engineering and science.  We really want to act as an incubator for talents and future leaders, always providing innovative and personalised experiences to our employees."
This year, L'Oréal moved up two spots to secure its position in the top ten. The data also showed what students are looking for the most in their future career paths and they consider important factors when choosing an employer.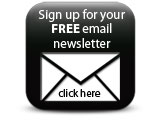 L'Oréal was picked out as an attractive employer because it gives employees high levels of responsibility early on and offers diverse career paths. The cosmetics company receives more than 1.3 million job applications each year.
Companies