L'Oréal predicts 'roaring 20s' era for beauty in wake of pandemic
The century-old cosmetics group said the initial life after, or with, Covid-19 will be a 'fiesta of make-up and fragrances'
Jo Malone's Christmas 2020 campaign took inspiration from the roaring 20s
The world's largest cosmetics maker L'Oréal has predicted the Covid-19 pandemic will give way to another 'roaring 20s' era as the vaccination roll out gives fresh hope to consumers for a return to normal life.
Referring to the frivolity of the 1920s that came following the 1918 Spanish influenza pandemic, the beauty owner's outgoing chief exec predicted there will be a "fiesta of make-up and fragrances" at the group's investor conference last week.
He added that "putting on lipstick again will be a symbol of returning to life" as people begin to socialise again following months of restrictions.
Stay at home orders, shuttered retailers and concerns about hygiene have had a knock-on effect on the cosmetics market.
With fewer destinations and mask wearing compulsory in many countries, sales of colour cosmetics have nosedived as women ditched their make-up bags for self-care skus.
---
---
However, some form of recovery is beginning to take shape for beauty players.
Agon's upbeat announcement on Friday came after the French beauty owner of Maybelline and Lancôme reported stronger-than-expected sales for Q4, driven primarily by sales in Asia and its Active Cosmetics division, helping the group offset damage from the beginning of the year.
The 111-year-old beauty heavyweight's Active Cosmetics division, which includes La Roche-Posay and CeraVe, recorded sales in excess of €3bn, a first for the company.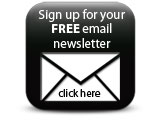 Meanwhile, the conglomerate's business benefited from the significant recovery of the Chinese market in the second half of the year, with earnings up 27%.
Companies