L'Oréal ramps up Asian travel retail presence with SkinCeuticals pop-up
At the new immersive Haitang Bay store, China, customers will be able to experience the brand's antioxidation technology
L'Oréal has strengthened its Asian beauty presence with a new SkinCeuticals pop-up in Sanya's Haitang Bay Duty Free Shopping Center, China.
At the immersive space, customers are invited to take part in the interactive game wall to experience the products' antioxidation technology.
This technology is designed to repair skin damage and improve the appearance of lines and wrinkles.
"Through our exclusive collaboration with China Duty Free Group, we are thrilled that SkinCeuticals is at last launched in travel retail," said Emmanuel Goulin, L'Oréal's Managing Director of Travel Retail Asia Pacific.
"The dermocosmetics market continues to be buoyant, and SkinCeuticals is the perfect answer to meeting specific travellers' needs in terms of prevention, protection and correction of skin concerns.
"The addition of SkinCeuticalsto our brand portfolio further ensures we have a powerful range of brands to offer beauty for all travellers."
China Duty Free Group's VP of Central Merchandising Division,Terry Chua, added: "Travellers have been longing for the launch of SkinCeuticals and today we are able to make this into reality.
"The successful event today is a perfect demonstration of the deepended strategic partnership with L'Oréal Travel Retail Asia Pacific, and we look forward to the exciting expansion of SkinCeuticals in place under China Duty Free Group."
SkinCeuticals' new pop-up is the latest in a flurry of L'Oréal brands to open travel retail pop-ups in the Asian market.
In the last four months, Lancôme and YSL Beauté have invested in the market with pop-ups in Singapore, Hong Kong and China.
SkinCeuticals is also expected to launch a Beijing Capital International Airport by early 2020.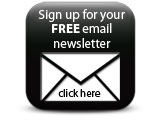 Companies