L'Oréal to sell The Body Shop to Natura Cosmeticos
The Brazilian cosmetics conglomerate is said to be in exclusive talks to buy The Body Shop for €1bn
L'Oréal is on track to sell The Body Shop to Natura Cosmeticos, the Brazilian beauty conglomerate.
Natura has submitted a firm offer of €1bn or $1.1bn to buy The Body Shop, Reuters reports.
The figure is not far off the rumoured asking price, but substantially more than other suggested bids, which hovered around the €800m mark.
L'Oréal Chairman and Chief Executive Jean-Paul Agon said in a statement: "Natura will support The Body Shop development in the long-term and enable The Body Shop to best serve its customers while respecting its strong commitments toward its employees, franchisees and stakeholders."
Natura Cosmeticos is the leading company in Brazil's cosmetics, fragrance, toiletry and direct sales market.
Its brand portfolio includes AMÓ, Ekos, Tododia, Una, Chronos, SOU, Horus and Mamäe e Bebê among others.
The Body Shop already has a strong presence in Latin America, with around ten of its Community Trade suppliers located in the region.
It acquired a 51% stake in the Brazilian retail network Emporio Body Store in 2013 and opened its first own-brand store in the region in 2014.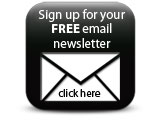 Last year, The Body Shop opened its debut location in Santiago, Chile.
Companies