L'Oréal unveils new organic beauty brand, La Provencale Bio
New brand will launch into French supermarket sector
French cosmetics giant L'Oréal has launched its new organic brand, La Provençale Bio, into the French supermarket sector. 
The products will run alongside the company's other, non-organic 'GMS' brands (grandes et moyennes surfaces - medium-to-large shops) such as Mixa, Cadum, and Garnier.
"We have seen the surge of organic in the food sector, but the wave is still rising when it comes to beauty, where the demand is much bigger than the current offer," said Raphaëlle Sabran-Egasse, Director General of Marketing for the French broad distribution division at L'Oréal. 
The brand will be publicised by a TV advertising campaign at the end of the year.
It currently comprises 12 products: Beauty Oil (for face, hair and body), Youth Cream, Youth Oil night serum, Purity Mask, Radiant Moisturising Cream,   Hand Ointment, three shower sels, two aluminium-free deodorants and a bar soap, with prices ranging from 3.95 euros to 14.19 euros. 
The formulations are based on extra virgin olive oil from Provence and are perfumed with four natural-based fragrances developed by Mane. L'Oréal worked with local financing platform Miimosa to promote organic production in the PACA region (Provence Alpes Côte d'Azur), donating 50,000 euros to help local farmers convert to organic olive oil production. 
The products are manufactured in L'Oréal-owned factories, including the facility at Flers in Normandy. 
"Many consumers interested in organic said they weren't very satisfied with what was on offer," said Hervé Navellou, Director General of L'Oréal France. 
"It's for them that we've launched this accessible, certified organic range, made in France and with its star ingredient sourced in Provence.
"We've chosen to rely on the savoir-faire of provincial artisans capable of furnishing us with an exceptional raw material. More than a launch, La Provençale embodies strong [ecological] engagement on the part of the L'Oréal group."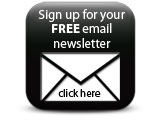 Companies