LPG fights fat on three fronts
French slimming products specialist to launch three boxsets of topical slimming treatments
French slimming products specialist LPG is launching three different boxsets of topical slimming treatments, which the consumer chooses according to body shape.
For silhouettes androïdes (apple shaped bodies), it consists of Gel Lipo-Réducteur (fat-reducing gel) to be applied in all areas carrying excess weight, particularly the stomach, and Fluide Fermeté Gainant (tightening firming fluid) to be applied all over the body. It claims to result in a flatter tummy.
Women with gynoïde figures (pear-shaped) are advised to use Complexe Anti- Captions (anti-cellulite complex) on the thighs and buttocks, massaging in well in circular motions, followed by the Fluide Fermeté Gainant as an all-over body treatment. For 'mixed' silhouettes, the firm recommends the Gel Lipo-Réducteur followed by the Complexe Anti-Capitons.
The firm claims the customer will see results in 14 days. The boxsets are on offer for €62 per set, in place of the usual €92, from LPG's treatment centres and its website.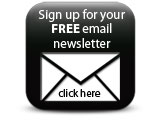 LPG makes a range of therapeutic devices and massage machines for use by professional beauticians and therapists, as well as topical treatments to be used alongside the devices. It has its own network of treatment centres across France.