La Biosthetique harnesses the power of plants with new cosmetics range
The new Botanique Pure Nature range pays homage to the power of nature
La Biosthetique is harnessing the power of plants with three new ranges of skin and hair care products.
The three new certified-natural ranges - Intense, Gentle and Balancing - have each been designed to tackle a particular skin or hair care concern.
The Intense range (from £15.50) contains a shampoo, conditioner, styling cream and hair and scalp oil, and is said to care and strengthen with extracts of ginseng, mint and lemon to help stimulate the hair and scalp.
Gentle's collection (from £16) features a shampoo, conditioner, styling mousse and cleansing gel, and combines the calming power of ginkgo extract and lavender essence.
Meanwhile, the Balancing skin care range (from £14.25) uses aloe vera and jojoba oil to help stabilise hair and skin; the collection contains a balancing cream, toner and shampoo.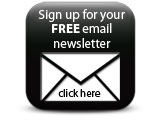 The products are vegan-friendly and are free from parabens, silicones, mineral oil, sulphates and alcohol additives.
Companies