La Roche-Posay brings Serozinc to UK
Serozinc is a toner in a mist formula specifically designed for oily, blemish-prone skin
New to the UK from French brand La Roche Posay, Serozinc is a toner in a mist format specifically designed for oily, blemish-prone skin.
Serozinc is designed to offer immediate anti-shine and pore tightening benefits, purifying and soothing the skin with zinc sulphate and sodium chloride, in an isotonic formula. It is fragrance and preservative-free and tested under dermatological and ophthalmological control.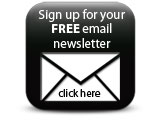 Serozinc should be sprayed onto the face after cleansing. It launches on 15 January at £8.50.
Companies