Lancôme joins forces with photographers Mert & Marcus on debut colour collection
The new After Dark line is said to feature 'electric' colours for eyes, lips and face
L'Oréal-owned beauty brand Lancôme has teamed up with fashion photographers Mert Alas and Marcus Piggott on a new colour cosmetics range.
The new After Dark collection features the brand's new Transforming Liquid Eyeshadow in four shades; Flaming Lips Lip Kit, a duo of colour lipsticks in red and violet; Eyeshadow Palette in ten matte, pearlescent or iridescent shades; Teint Idole Ultra Duo Stick highlighter in Light Pink and Doré; and Lancôme's L'Absolu Rouge, a trio of red lipsticks.
The range also includes Lancôme's first-ever make-up kit, Eyes Cold as Ice, in blue or green shades.
Included in the kit is a liquid eyeshadow, glitter topper, flared faux lashes and the brand's Monsieur Big Waterproof Mascara.
"Working with such talented and exceptional personalities like Mert & Marcus has been an exhilarating and passionate adventure," said Françoise Lehmann, Lancôme's Brand President.
"Mert & Marcus are not only brilliant artists and renowned photographers, but they are also incredible beauty experts.
"I am extremely proud of this collaboration, the visual universe they have created and the innovative textures."
Mert & Marcus
The duo, known as Mert & Marcus, are renowned for their female portraits and have worked with a host of A-listers including Kate Moss, Keira Knightley, Madonna, Kendall Jenner and Victoria Beckham.
Alas and Piggott added: "We were never really interested in beauty in its original form.
"Somehow what excited us over the past 26 years was transforming and creating characters with light, make-up and stories, and this is what we tried to achieve with this collection."
Customers can shop the range via lancome.co.uk.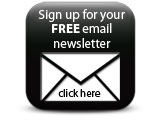 Companies