Le Petit Marseillais makes foray into deodorant sector
French mass brand Le Petit Marseillais to enter into the deodorants market.
In April, French mass brand Le Petit Marseillais (owned by Johnson & Johnson) will enter into the deodorants market. Eight skus have been chosen for the launch – four 200ml sprays and four 50ml roll-ons, which come in four scents: shea butter, green tea, rose and orange flower, all of which contain essential oil of sage. They are differentiated by four different colourways.
"It is the category that is missing from our range," said David Frappart, Director of Marketing for Health and Beauty at Johnson & Johnson France.
Claire Coppard, Johnson & Johnson's Head of Innovation, added: "We are number one in soap and shower products with 16.2% of the market, notably thanks to the perfumes of our products. However, for a deodorant, scent is the second criterion of choice for consumers, behind the form of the product."
The brand is therefore positioning its new deodorants on the basis of their scent but also talking up their natural formulation, which includes essential oils and is aluminium-and alcohol-free. The brand hopes to be among the top four feminine deodorant brands in France inside four years.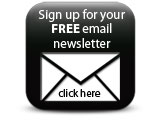 Since 2001, the French deodorants segment has grown 23%, with the leaders in the market being L'Oréal with the brands Narta and Ushuaia, Colgate-Palmolive with Sanex and Unilever with Axe (known as Lynx in the UK), Rexona and Dove.