Lipo proposes name change and moves offices
Lipo moves offices band proposes name change that aligns brand with parent
Lipo Chemicals announces the relocation of corporate offices to a fresh, innovative space in Warren, New Jersey. The relocation will allow consolidation of business functions including Management, Sales & Marketing, Finance, Supply Chain and Customer Service that are currently set in two locations.
This relocation is in response to a continued focus on the customer experience and reflects our efforts to surpass customer expectations, to best offer uniform service to an increasing customer base, and our testament to our future expansion into the Vantage brand" said Nancy Clements, VP of Marketing.
The move ends occupation of Paterson and Linden, NJ locations. The Warren location will be up and running on January 26, 2015. The Linden, NJ location will remain open for warehousing and shipping. There will be no change to manufacturing locations.
The new corporate headquarters address:
150 Mount Bethel Road Building 2, Suite 200 Warren, NJ 07059
Note telephone numbers will remain unchanged in order to minimize any disruptions before, during and after the move.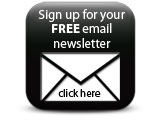 Coming in 2015, Lipo Chemicals will become Vantage Specialty Chemicals, aligning the brand with the parent company name. However, no changes have taken effect just yet. Announcements are expected in the comming months.
Companies