Lipotec launches new range of botanical extracts
This is the new range composed of an assortment of unique botanicals from around the world - prized for their beauty-enhancing, spiritual and natural benefits – which are titrated and supported with in vitro efficacy tests.
Looking back, ancient civilisations used different parts of plants as remedies to face diseases, to provide well-being to body and mind and to highlight individual beauty.
The journey through the most exceptional plants of the Earth brings us the first set of botanical extracts – ACTISMART Lemon myrtle, ACTISMART Spikenard and ACTISMART Artemisia -  from Asia-Pacific, an exclusive region with deep traditional heritage that relies on the use of medicinal plants as a fundamental therapy for many conditions.
With ACTISMART extracts, Lipotec Active Ingredients takes you around the world in search of the best essences to protect and beautify the skin.
The extracts are part of the Active Organics inspired by nature brand.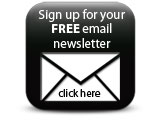 *ACTISMART is a registered trademark ingredient of Lipotec
Featured Companies