Living Proof tackles hard water damage with new detoxing shampoo
Customers will also be able to test the hardness of their water with the brand's dip indicator
Living Proof is helping consumers tackle the effects of hard water and other environmental influences with its latest hair care product.
Hard water, according to Living Proof, can leave hair feeling dull and dry, and discolour dyed hair.
However, thanks to its blend of activated charcoal, anionic polymer and chelating agent the brand's Triple Detox Shampoo (£24) gently removes the build-up of product, pollution and hard water without drying out the scalp.
According to Thames Water, water hardness is determined by its calcium and magnesium levels and most hard water is found in areas that have a chalk and limestone geology.
In the UK, south east England and Ireland have the hardest water, meanwhile, Scotland and areas of Wales have softer water.
Living Proof also supplies a hard water indicator with the product for consumers to test their water.
To use, the dip indicator should be run under water for three seconds and matched with the closest colour on the packet.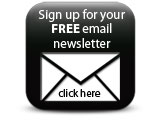 Companies