Lonza makes changes to executive committee membership
Sven Abend announced as Chief Operating Officer for Speciality Ingredients
Lonza's board of directors has announced the appointment of Sven Abend (pictured below) as the new Chief Operating Officer for Speciality Ingredients. The move comes after Beat In-Albon announced that he would step down from the role at the end of last year.
In-Albon joined Lonza in 2012, replacing Harry Boot as COO of Life Science Ingredients. He had previously worked for the company from 1983–2006, serving as Head of Organic Fine & Performance Chemicals Division. After this he joined SGS and worked in a number of managerial positions before returning to Lonza.
After stepping down, In-Albon is expected to remain involved with special projects at Lonza, reporting to Lonza's CEO.
Richard Ridinger, CEO of Lonza, commented: "During his long and successful career, Beat has played a significant role in the stabilisation of Lonza as a whole; and we're pleased he will continue to help us in a coordinating role."
Abend was previously Chief Strategy Officer and a member of the executive committee at Lonza. He joined the executive committee in 2014, after serving as CEO at Swiss chemicals company Kolb Ltd. He holds a PhD in Chemistry from the Christian-Albrechts-Universität in Kiel, Germany and worked on his post-doctorate at the State University of New York.
Starting his career as a scientist in Unilever's Home & Personal Care division, Abend held a number of product and portfolio management roles before joining Kolb in 2010. There he held a number of key roles including Business Manager Speciality Surfactants, before being appointed CEO in 2012.
In 2014, Abend joined Lonza as Chief Strategy Officer, overseeing corporate strategy and business development as well as consumer care and industrial solutions. Ridinger said: "Sven has a strong track record in establishing sustainable, profitable growth in challenging speciality markets. His market-driven approach to business will align and reinforce our strategic goals for global growth. We'll benefit from Sven's scientific background and diverse experience in supplying chemicals and ingredients to fast-moving consumer goods markets and various industrial markets."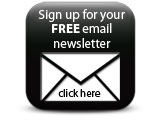 Abend assumed the role on 1 January this year. The move shrinks Lonza's executive committee from five members to four.
Companies