Lubrizol exhibits at NYSCC Suppliers' Day 2017
This year Lubrizol highlights new market solutions in three key Personal Care segments designed to Delight your senses
Cleansing (Bath & Shower)
Lubrizol will showcase new prototypes for facial, body and hand cleansing that deliver a sensational cleansing experience which includes soft, smooth skin feel, brilliant product aesthetics as well as formulation & manufacturing flexibility for a range of chassis. Included in the cleansing concepts is Lubrizol's new platform technology, Carbopol SMART polymers and how they contribute to the development of advanced cleansing products.
Skin Essentials
In skin care, Lubrizol Is introducing Pemulen EZ-4U Polymeric Emulsifier, an easy-to-disperse, robust and highly efficient solution for providing emulsion stability in skin and sun care products, combining a smooth texture and a pleasant fresh sensory. They will also highlight innovative face colour cosmetic formulas featuring the versatility of Avalure Flex-6 polymer to stabilise a variety of highly pigmented systems, from W/O to O/W emulsions, with soft after feel and comfortable wear.
Lubrizol will also feature a new concept targeting busy mothers that choose to be both 100% mother and 100% woman. Lubrizol assists in making this possible with its latest "WOW MOM" beauty survival kit, offering active mothers an opportunity to indulge and care for their skin, and to have that special moment for themselves every day.
Hair Care:
Lubrizol will introduce a new rheology modifier with unprecedented versatility targeting styling applications. Carbopol CLEAR polymer offers formulators easy access to a wide choice of product formats ranging from traditional styling gels with brilliant clarity toward novel product textures, clays and waxes.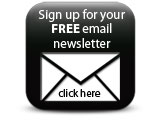 #Booth 710
Featured Companies