Lush revolutionises shower experience with new vegan protein shampoos
The 4 new shampoo products are blended with aquafaba, made from chickpea water, which can be used instead of egg whites in cosmetics
Lush has revealed a new collection of vegan shampoo products in a sponge form.
The 4-sku collection (£15 each) is blended with aquafaba, made from chickpea water, a dense liquid that shares similar properties to egg white and can be used as an alternative.
It also helps to protect and strengthen fine hair.
The line-up includes: Black Stuff, to help strengthen hair with jasmine and orange flower absolute; Fix, featuring chamomile and marigold extract to help tone blonde hair and intensely moisturise; Café, infused with caffeine to stimulate scalp and condition hair, and remove excess oil.
Fix and Café
Meanwhile, Silica works on all hair colours to brighten and freshen thanks to its blend of spearmint, thyme and raspberry seed oil, which helps to protect hair and prevent fading.
To use, customers should lather the sponge directly onto wet hair and work through before rinsing.
Customers can now purchase the products via the Lush website.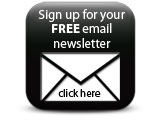 Companies