Lush sweetens up florist concept for Valentine's Day at UK store
Consumers will be able to shop Lush's range of romantic seasonal bouquets, as well as a line of potted plants including You Had Me At Aloe and I'm A Succa For You
British beauty brand Lush is putting a romantic spin on its florist retail concept in time for Valentine's Day.
The brand rolled out the Lush Flowers initiative last year to its Oxford Street store, London, after launching a stand concept in September 2018.
Customers at the London flagship will be able to shop seasonal bouquets from local suppliers.
Meanwhile, the brand's line of potted plants, including You Had Me At Aloe and I'm A Succa For You, housed 100% compostable packaging, will also be available.
The pots are made from a mixture of compost using waste from Lush's Green Hub.
The soil is also adorned with recycled glass that prevents compost from spilling out of the pots.
Bouquets retail from £15 and prices for the plants start at £7.95.
Customers will also be able to shop Lush's risqué Valentine's collection.
The space will be open on 13 and 14 February.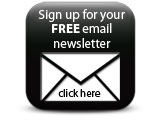 Companies