Lynx empowers men with the launch of Lynx Gold
The Unilever-owned brand is rolling out the new Lynx Gold collection for 2018
Lynx is going for gold in 2018 with the debut of its latest deodorant range for men, Lynx Gold.
The Unilever-owned brand has unveiled a body spray, antiperspirant and roll-on format (from £2.09) with notes of oud wood and vanilla, designed to give men the confidence to express themselves freely.
"The launch of Lynx Gold is part of our next step in inspiring guys across the country to confidently express themselves," said Jamie Brooks, Brand Manager for Lynx at Unilever UK.
"We're big believers in encouraging our fans to embrace their individuality."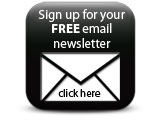 The new collection will be the brand's primary focus throughout 2018.
Companies