Majestem: Now in powder form
The powder version allows for additional benefits like skin soothing and lifting
Sederma's Majestem is an award-winning ingredient that delivers lifting of the skin on the neck and face to combat sagging caused by sun exposure and air pollution.
Now the company has launched Majestem Drypure, a powder version that allows the addition of benefits like skin soothing, lifting and antioxidant protection to powder make-up.
Incorporated into a loose powder, Majestem Drypure has been demonstrated in vivo to provide immediate protection against oxidation. In the long run it improves the quality of the skin and reduces lines while protecting against pollution damage.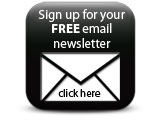 Companies