Marilyn Monroe Spas inks Indian franchise agreement
The US salon and spa network created by hospitality experts and former Walt Disney executives has announced a ten-year partnership with La Vida Investment
Marilyn Monroe Spas, a US salon company that operates hotel and resort spas and local salons, has inked a franchise deal with La Vida Investment.
The ten-year deal with Marilyn Monroe Spas calls for sales of 250 units in ten years and is anticipated to see La Vida own and operate the first few salons in Delhi and Mumbai during H2 2017.
This marks the first international franchise agreement for the spa and salon operator, although more are being explored in Canada, China, Dubai and South America.
Jim Lewis, CEO of Marilyn Monroe Spas, said: "India is a vibrant market with potentially limitless growth potential driven by its favorable demographics, ongoing rapid expansion of its economy and pro-business climate.
"Marilyn Monroe holds an iconic status there as she does in most areas of the world, giving us great confidence that working with our local partner La Vida and its franchisees will establish Marilyn Monroe Spas as India's leading spa and salon destination."
La Vida Investment, based in India, already holds the master franchise rights for Vantage Hospitality Group, also from the US.
Jyotirmoy Bose, Executive Director and Group CEO, La Vida Investment, explained: "The strong, continued strength of the Indian economy, has created strong demand for premium services and experiences by a middle class which will soon exceed 100 million people.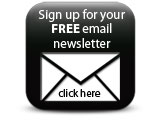 "This is particularly true in the spa and salon segment, which is what drove us to capitalise on this iconic brand and outstanding franchise concept by establishing 250 Marilyn Monroe Spas in India."